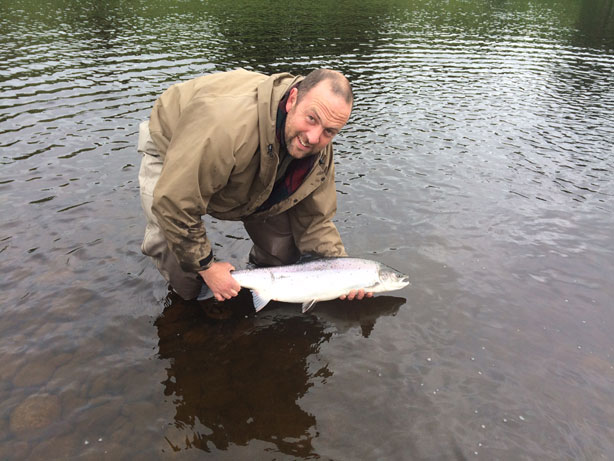 Alistair McEwan ably assisted by Gavin Todd enjoyed a cracking day at Dilston.
Alistair returned to his roots as a guest of Gavin Todd to fish Dilston, a water he had fished many times as a member of Corbridge Anglers. He hooked 4 salmon of which 3 were landed. The best fish both in condition and size was beautiful 13 pounder.
Alistair fished with a size 12 Red Shrimp pattern in difficult low water conditions. A discrete approach to the water and local knowledge were key elements to the success of this wonderful day.